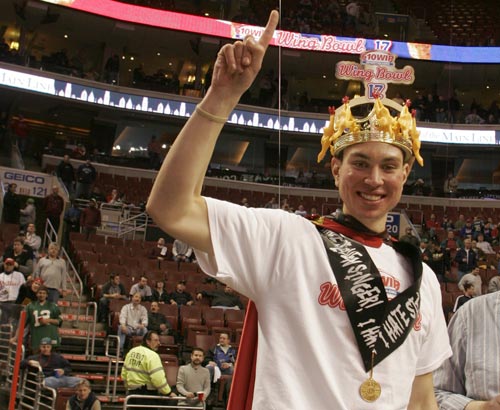 A heartfelt 21-gun Asphalt Eden Salute to Jersey native, 23 year-old inspiration, and Wing Bowl 17 Champion Jonathan "
Super Squibb
" Squibb. A Rutgers graduate and amateur pro eater, he destroyed the competition by eating 203 wings, beating the next best tally by 23 juicy, tender, flavorful wings (I'm starvin' here). The Wing Bowl began in 1993 by Philly talk show hosts
Al Morganti
and
Angelo Cataldi
and is held annually, this year at the famed
Wachovia Center
. Hail to the King.... The King of Wing.